Safety. Security. Longevity.
Bathtub Modifications for Seniors
Safety is always the number one priority in the bathroom with almost a quarter million people falling in the bathroom each year. But convenience is also vital and as we age, it is important to manage both safety and convenience! The options to create safer, easier to use bathtubs are a great place to start.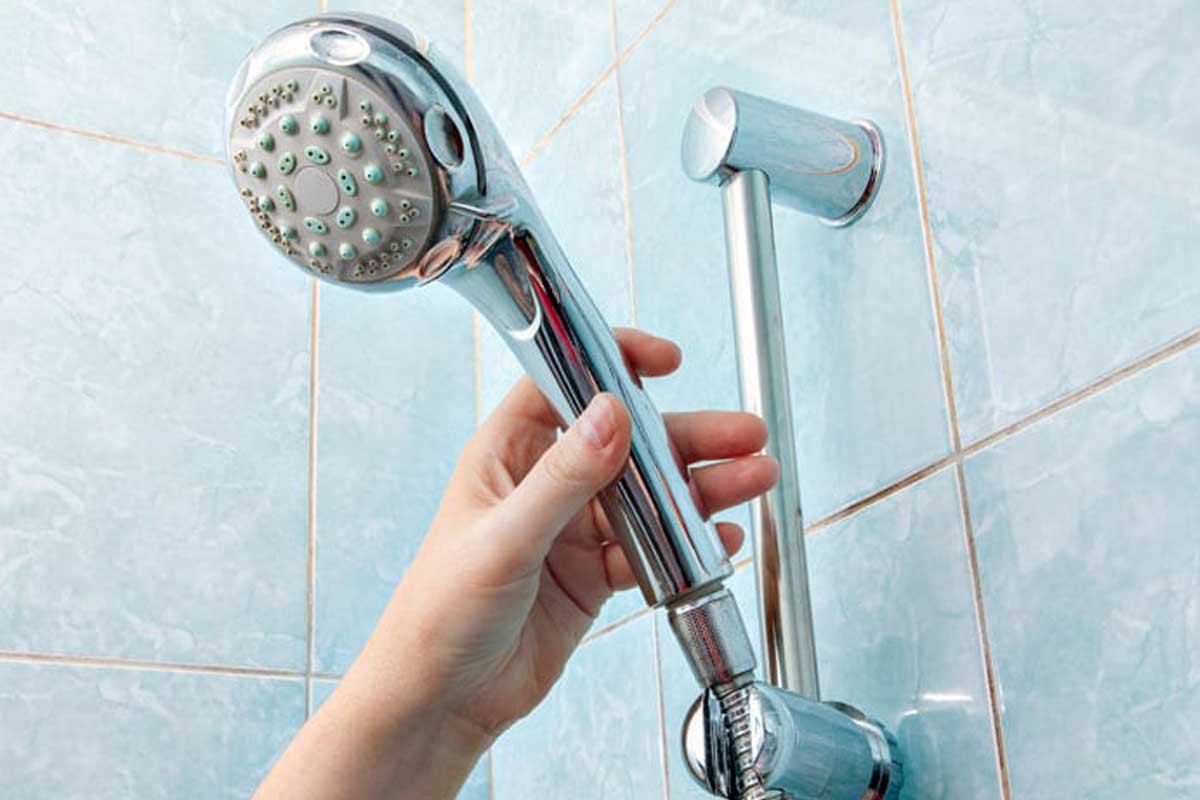 Stepping into and out of a tub for bathing or showering can become a greater challenge as we age. Ensuring that the tub itself is not slippery can be achieved with a non-slip mat, non-slip adhesive strips or a non-slip surface etch paint. You can add clamp-on handhold to the tub edge and grab bars along the side wall for stability getting into and out of the tub. If the tub is also a shower, consider a vertical grab bar mounted on the wall next to the shower area for support, too. Make sure that any rugs near the tub are secured to the floor with non-slip tread or additional rug grips.
Adding a handheld shower head can give you more choices for bathing styles. If you are comfortable sitting but don't want to get way down into the tub, you can add a bath seat and use the handheld shower for a great bathing experience. Make sure that the handheld shower hose is long enough for you to reach it easily and you may consider a docking station next to the tub so you don't have to reach up to the shower mount to safely put the handheld to the side.
In spite of these suggestions, if stepping over and into the tub is getting to be a challenge, one solution (especially if you are willing to give up the tub for bathing) is the clean cut option. A portion of the bathtub side is cut away to reduce the step over to an inch or less and it is sealed with a waterproof cover so no water gets into the tub structure itself or the floor underneath.
Bigger project ideas to make bathing easier are walk-in tubs or tub removal and replacement with curbless showers. Walk-in tubs allow you to retain the bathing experience; however, the size and features of the walk-in tub need careful consideration to ensure that your plumbing and hot water system are adequate. Check with different manufacturers to ensure that your needs can truly be met, given your home's structure and current plumbing.
Many people are considering the curbless or low threshold showers as an alternative to the bathtub/shower combination. The zero threshold makes access to the shower space easier for everyone, even someone using an assistive device. Safety features such as non-slip flooring and grab bars as accessories (soap dishes, control valve handles) can be included to increase the safety of the curbless shower.
Modifications to the bathtub certainly range from less expensive (seats, handhelds, grab bars) to the more expensive bathtub replacement options (walk-in tubs, curbless showers). You can choose to do some changes on your own and reach out to professionals for help with larger bathtub conversion projects. It is important to take a good look at the tub today and make safety and ease your top priorities!
Safety. Security. Longevity.
You Can Make a Real Difference.
This course is designed to empower our graduates with actionable knowledge, a strong market differentiator, and proven revenue generator.
Safety. Security. Longevity.
Check in for more information