Safety. Security. Longevity.
Age Safe® America Leadership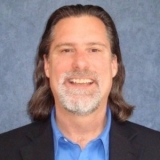 Steven A. Bailey
Founder/ Managing Director
Steven is driven by a passion to experience life fully; and to inspire others along the way. During the course of his entrepreneurial career in marketing, technology and training, Steven has been known as a communicator and an innovator. He was a founding partner in a successful "guerrilla" marketing consulting firm in 1987. After an extended sabbatical, Steven turned his passion for travel and adventure into a nationally distributed magazine and website and launched a video production company to push the boundaries of interactive multimedia marketing. Taking a further dive into technology, Steven served as VP of business development for a streaming media start-up in 2005 (pre-YouTube), and later developed an online university and integrated marketing certification for an international real estate publishing franchise. Some wins, some losses, always passionate, always driven.
In 2011 (the year boomers began turning 65) Steven joined the aging services industry to build and manage a network of resource sites dedicated to empowering seniors and family caregivers. In this former venture Steven had an opportunity to work with most every type of professional, organization, association, franchise and non-profit serving the senior community. He also had an opportunity to speak with hundreds of seniors and adult children over the years and realized a top concern for many was in fact fall related injuries. Upon further research Steven found the senior fall statistics staggering, and the impact on older adults, their families and the healthcare system, was devastating. At that time, the term "aging-in-place" really didn't exist at the consumer level. A small number of remodelers, OT's, geriatricians and academics delving into the concepts of "universal design" were using the term; however, it was still mostly unknown to the general public. Fast forward a few years and Steven was in a Starbucks and noticed a magazine above the New York Times, the top article read, "Re-Thinking Aging-in-Place". That was a very telling sign; from seeming obscurity to Starbucks in a handful of years.
In the summer of 2015 Steven launched Age Safe America, and began to build a team. He was introduced to Fritzi Gros-Daillon, a nationally recognized speaker, author and educator in home safety, aging-in-place and home modifications, whom shared the vision and became a partner and Director of Education for Age Safe America, LLC. The driver was to help prevent falls and their associated costs by helping seniors and families determine the steps necessary to maximize both Safety and Independence. At that time, there really wasn't a senior home safety assessment industry. Most companies had no formal training, certification, or an evidence-based senior home safety assessment tool. In 2017 the Senior Home Safety Specialist™ certification was launched, and by 2020 Age Safe® America had trained professionals in 8 countries and had become one of the most recognized brands in the now burgeoning Aging in Place industry.
Leveraging his knowledge of intellectual property, Steven has guided Age Safe America, LLC to acquire multiple USPTO registered trademarks and a massive portfolio of relevant brand and industry domains, including multiple country code top level domains. In 2020 Steven negotiated the brands first licensing agreement with Age Safe® Canada, and is currently targeting new international expansion opportunities. Steven maintains a hands-on approach overseeing all company activities. He has proven himself to be a dynamic and creative leader, coach and mentor who empowers others to move outside the box of self-imposed limitations. Steven is an admitted beach bum, avid hiker, recovering workaholic, loving husband and father.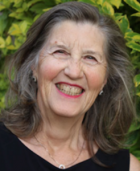 Fritzi Gros-Daillon, MS, CAPS, CSA, SHSS
Co-Founder/ Director of Education and Advocacy
Fritzi is a highly successful entrepreneur in environmental consulting, senior move management and most recently, the aging in place home safety field. As a Senior Move Manager for 10 years, Fritzi worked with over 1000 families in New York while being a long-distance caregiver for her parents in California. In 2013 Fritzi founded Household Guardians, Inc. as an aging in place consulting firm. Her passion for keeping family members safe in their homes grew from years of watching families struggle to make hard decisions. Her education, licenses and certifications combined with thirty years of business experience bring a combination of expertise and perspective to Age Safe America. Fritzi provides strategic and operational oversight to ASA's advocacy, communications and public relations efforts. Fritzi leads ASA's training and education programs ensuring up-to-date industry knowledge to enhance the value of ASA membership. Her role includes training advisor members on business topics, home safety assessments, and communication skills to facilitate important conversations for older adults and their adult children as well as marketing and networking. She was instrumental in development of a new online course, Family Caregiver Essentials, designed to support individuals, caregivers and families faced with the challenges of caregiving.
Her book, "Grace and Grit: Insights to Real Life Challenges of Aging for Adult Children and their Parents", has won five national book awards since publication in 2014 and the Canadian Book Excellence award. Fritzi is a sought-after Instructor for the NAHB Certified Aging in Place Specialist (CAPS) program, having taught students from 36 states and three countries; and was honored to receive the NAHB 2019 Educator of the Year award. Earning her Master Instructor designation in 2021, Fritzi continues to teach the aging in place and universal design essentials courses.
Her many credentials include Certified Senior Advisor (CSA), Certified Aging in Place Specialist (CAPS), Universal Design Certified Professional (UDCP), Senior Home Safety Specialist (SHSS), and Certified Environmental Inspector (CEI). She is a graduate of Columbia University, M.S. Business Policy, Master's Degree for Executives Program, and Bloomfield College, NJ, B.S. Business Administration. Fritzi is a founding board member of the National Aging in Place Council (NAIPC) of San Diego. She served two years as President of the National Association of Remodeling Industry (NARI) San Diego chapter and became Chairman in 2020. She currently serves on the board for the Foundation for Senior Well Being and is a former board member of San Diego County Council on Aging. Fritzi enjoys road trips, walking her dog and yoga.
Safety. Security. Longevity.
Check in for more information