Safety. Security. Longevity.
Our national campaign "Grab Bars Are The New Seat Belts" urges greater adoption of grab bars to help reduce preventable injuries and the rising costs associated with older adult falls. Chris Moore of Solid Rock Enterprises discusses the different types of grab bars, their function, appearance, and grab bar installation options.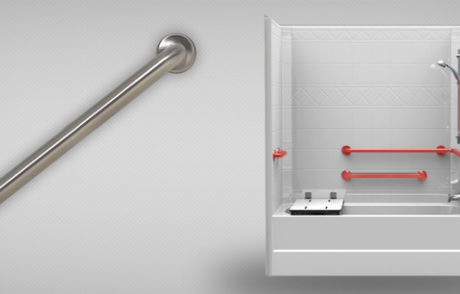 "An improperly installed grab bar can be worse than no grab bar at all."
Chris has over 32 years of experience in building, remodeling, and consulting. Chris is a certified aging in place specialist (CAPS) and instructor, a certified environmental access consultant (CEAC), a certified graduate remodeler (CGR), and a Senior Home Safety Specialist. He holds an executive certificate in home modification (ECHM) from the Andrus Gerontology Center at the University of Southern California, a bachelor's degree in business administration from Averett College in Virginia, and an associate of arts degree from Bard College at Simon's Rock in Massachusetts. Chris is an expert on using universal design principles to build and remodel homes to help seniors age in place.
Part One of the "Grab Bars Are The New Seat Belts" series:
MORE GREAT VIDEO COMING SOON!
Safety. Security. Longevity.
Don't Miss this Unprecedented Opportunity.
This training is designed for those looking to build or scale a business around Home Safety Assessments & Aging in Place Home Modification.
Watch this 7-minute video.
Safety. Security. Longevity.
Check in for more information