Safety. Security. Longevity.
Age Safe® Connected Care Partner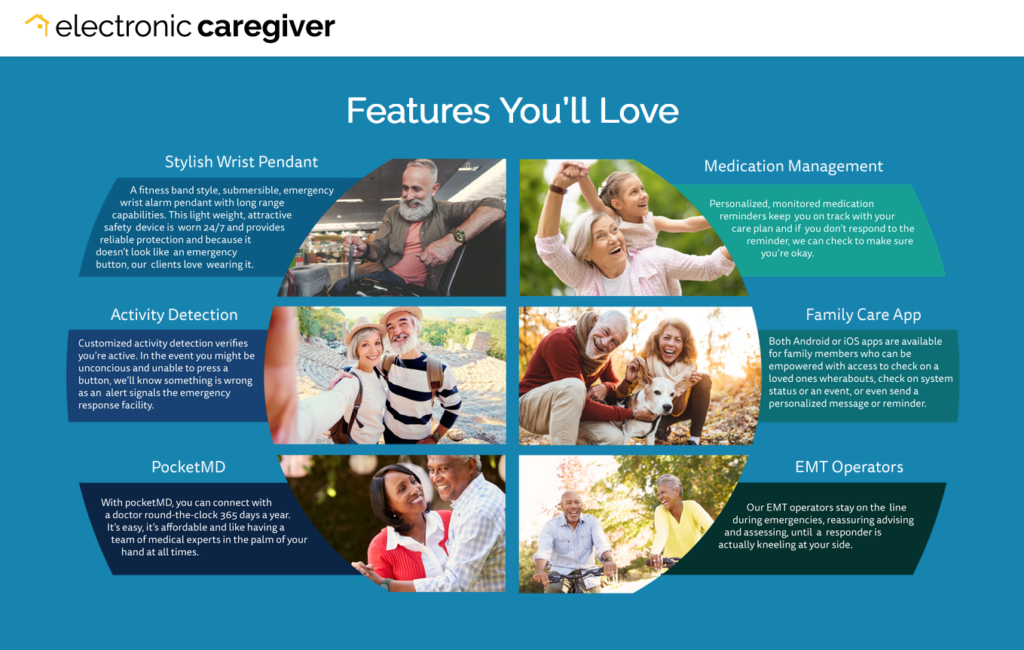 Exciting and lucrative PERS/Telehealth products your clients need.
Safety. Security. Longevity.
Learn more about lucrative PERS/Telehealth products.
Fill in the form and we'll contact you promptly >>

Today an estimated 53 million Americans serve as unpaid family caregivers.  They're tending to children, spouses, aging parents, grandparents and other loved ones with disabilities or incapacitating illnesses, and they're often doing so in addition to full-time work or school. Many spend at least 20 hours a week on caregiving duties, such as ensuring loved ones take their medication, bathing, clothing, cooking for them while being their health care proxy, power of attorney and main advocate. For caregivers of people with conditions such as Alzheimer's disease, the average may be closer to 60 hours per week.
It is an untimely diagnosis or an unfortunate accident and SUDDENLY, you're a caregiver!  With limited or no training whatsoever, the family caregiver is asked to take on the roles of nurse, doctor, social worker and attorney while attempting to balance life at home and at work.  Many of these family caregivers find themselves in the "sandwich" generation raising kids while in the midst of caregiving.
Innovative Technology Can Help!
Products Your Clients Need
Safety. Security. Longevity.
Advancing Successful Aging at Home™
"We are coming into a senior population explosion that is unprecedented in history. We will need an army of educated and compassionate advocates to assist them with dignity and integrity. Age Safe America will help train and empower this army."
Steven A. Bailey 
Founder/Managing Director