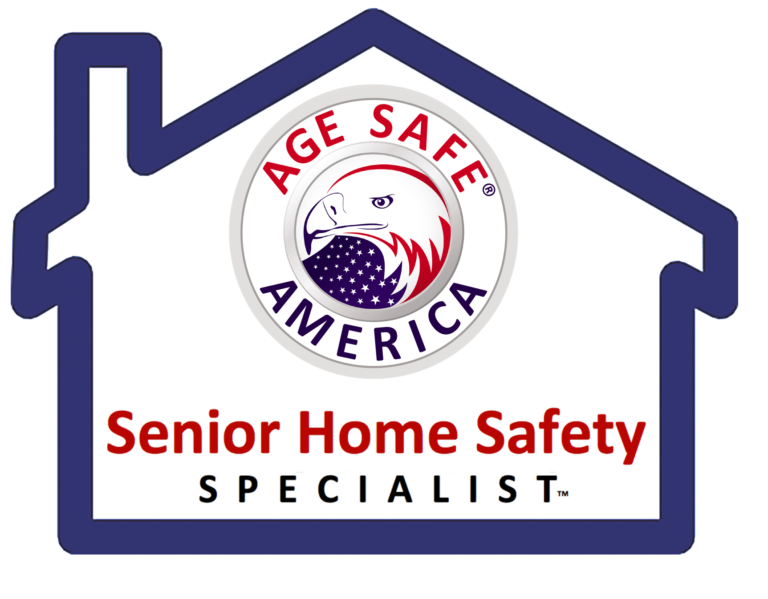 Are you looking for a Certified Home Safety Specialist?
According to the AARP nearly 90% of older adults want to age-in-place and maintain independence. But here's the problem: 85% of older adults have done nothing to prepare their homes for aging. The role of a home safety specialist is to help families determine the steps necessary to maximize both safety and independence.
The advantage of a home safety assessment is the broad look at the whole house, both inside and outside. The trained professional may "see" things that may not even have been identified as a fall risk hazard by the homeowner. Their breadth of knowledge about products, accessories, and service providers is most valuable to facilitate the next steps. Taking the action, getting the changes made, and experiencing the peace of mind afterward are all part of the process. Our national database of certified specialists can guide a senior, family members and caregivers to great solutions in the home.
Since 2015 Age Safe® America has trained Senior Home Safety Specialists throughout North America, Europe, Asia and the Middle East.
Visit the

Age Safe® Services Registry

or use the form below to request a Comprehensive Home Safety Assessment performed by a Certified Home Safety Specialist!
Safety. Security. Longevity.
Advancing Successful Aging at Home™
Protecting the 70+ Million Older Americans Choosing to Age-in-Place.
Do You Work With Older Adults?
Safety. Security. Longevity.
Check in for more information